PDO thread lifting – The solution to sagging jowls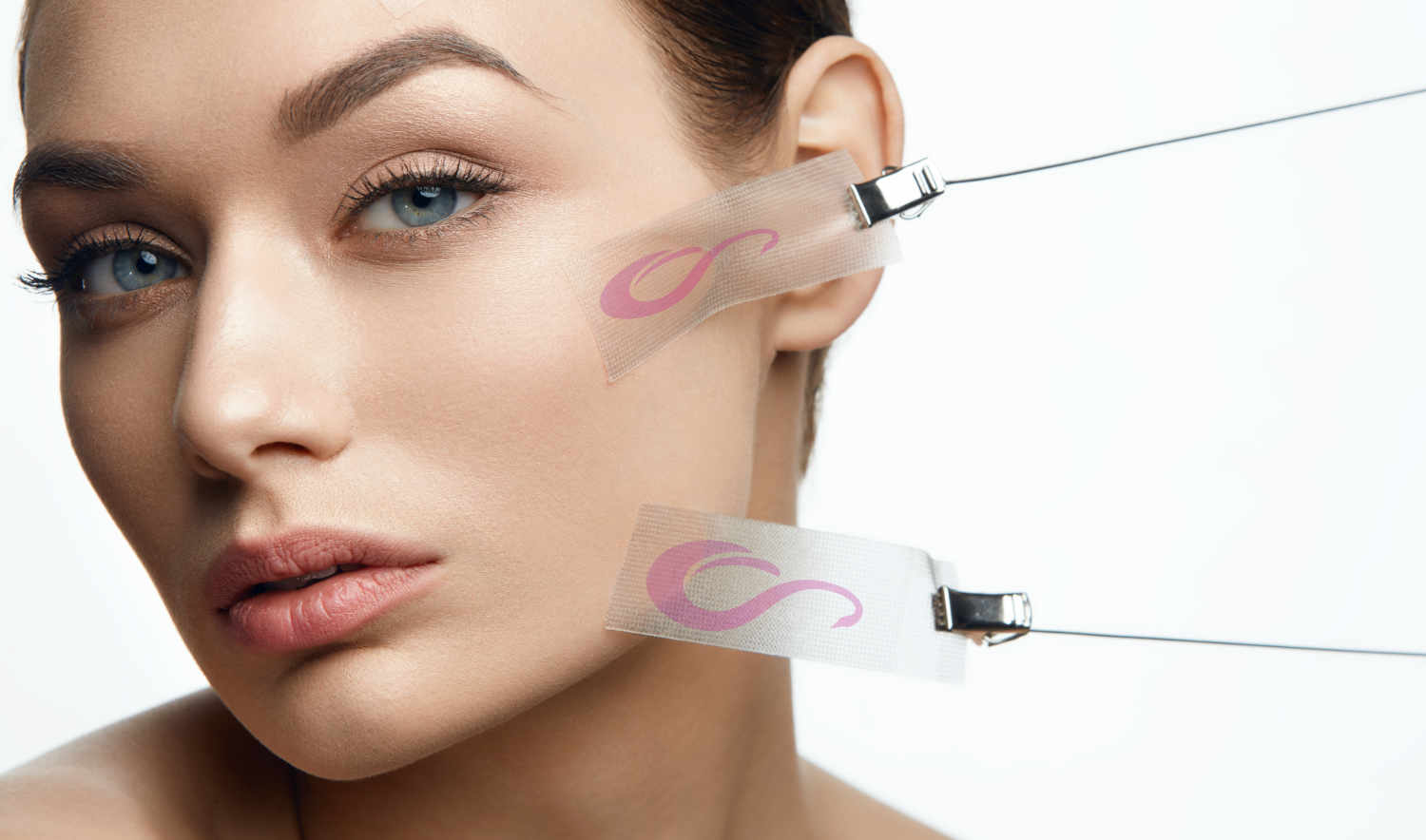 PDO thread lifting – The solution to sagging jowls
The solution to sagging jowls | PDO thread lifting
Enhancing on our signature treatment RLift© . We are pleased to announce that our advanced aesthetic practitioner Sunil K. Kochhar is now trained & qualified to perform PDO Thread Lift treatments.
A combination of of our signature RLift© treatment, with threads and cosmetic injectables, you'll achieve the best facial rejuvenation making sure you look 10 years younger.
How does PDO thread lift work?
This treatment is commonly known as the 'lunch hour lift' due to the time it takes to achieve a face lift procedure.
Through a small entry fine threads are placed accurately along pre-marked facial contours.
These threads are made from polydioxanone (PDO). It's the same material used for medical stitches and dissolve naturally in the face over time.
Once the threads are placed in the facial contours which achieve their lifting vectors, the face begins to produce new bundles of collagen surrounding the thread creating an effective lift. Results may vary from person to person.
Areas treated
Sagging Jawlines
Sagging Jowls
Loose Skin Under Chin
Deep Wrinkles or Smokers Lines
Sagging Cheeks
Droopy Eyebrows
The Process
Consultation: 20 minutes
Preparation: 15 minutes
Procedure: 60 minutes
Recovery: bruising and swelling for the first 24-48 hours
Integration: 2-4 weeks recovery & aftercare
Duration of results: 12-18 months
Cost: Ranging between £450 to £1500, price given on free consultation
Want to be the first to model this treatment?
Send us a request now and we will get in touch to check your suitability. You will get the treatment at a discounted rate. Terms & conditions apply*
* available at the initial consultation

Our clinic is situated in Gravesend town centre, opposite Gravesend Railway Station. The transport links available makes it very convenient for many of our clients who travel from London, Bromley, Longfield, Dartford, Chatham, Rochester and Maidstone, who visit us for dermal fillers, lip fillers and anti-wrinkle treatments.