Reduction of Neck Lines, Wrinkles & Ageing AKA 'Tech Neck'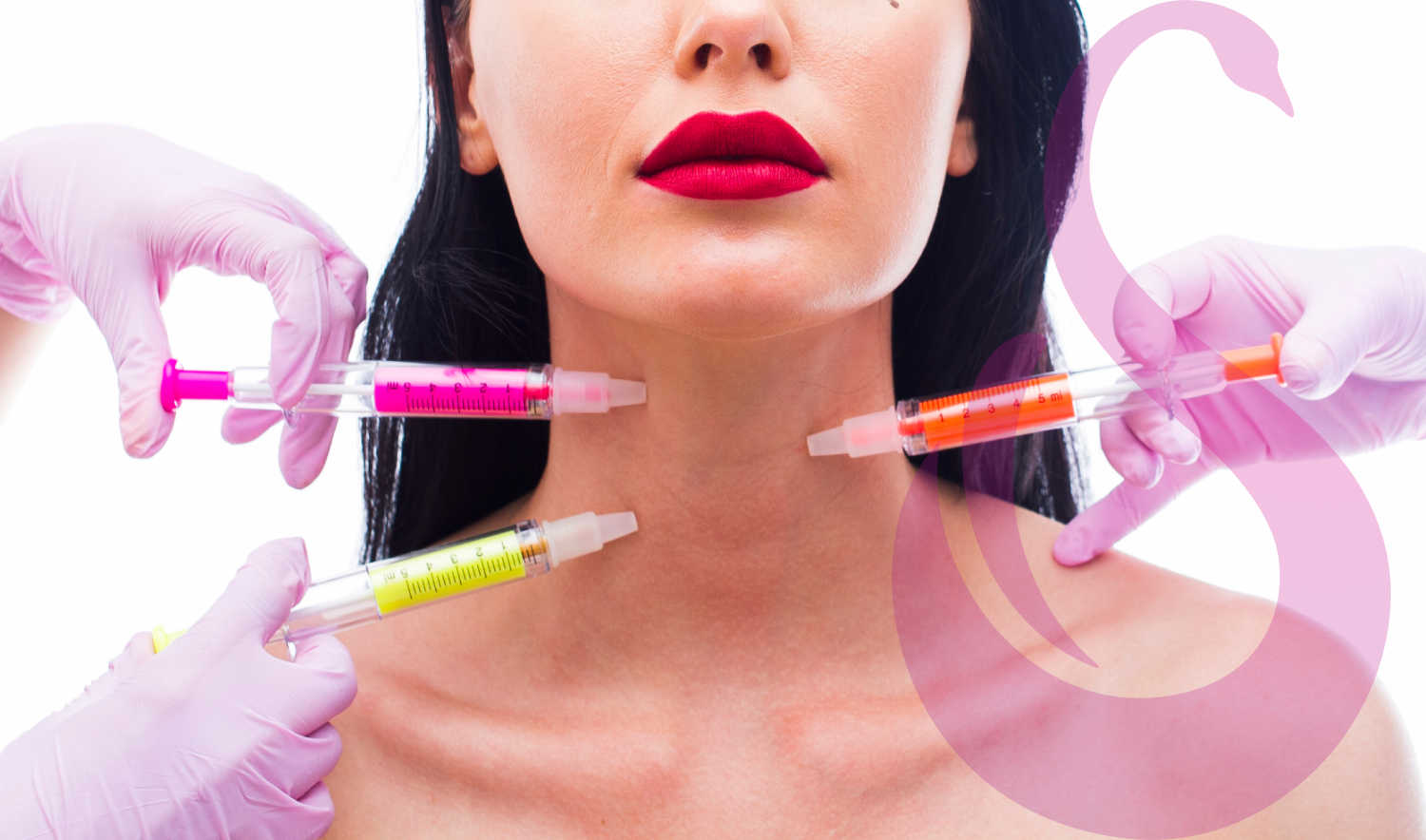 Reduction of Neck Lines, Wrinkles & Ageing AKA 'Tech Neck'
Neck lines, also known as 'Tech Neck', is a very common problem as we age. Luckily our practitioners at Sculpture Aesthetics & Cosmetic clinic have come up with a combination treatment that will rejuvenate your neck.
Many of our clients that come in for treatments seem to always focus on their face. What they miss out to understand is that the secret to looking young actually lies in your neck & hands. These areas are frequently forgotten when it comes to preventative treatment to the signs of ageing. We now have to combat with a new generation of ageing known as 'Tech Neck'.
The ageing neck
Your neck contains far less elastin fibres compared to your face. This results in a weaker supporting structure to your collagen matrix, making it a very delicate area. As we age the neck ages twice as fast as the skin on the face, which is why the neck is the telltale sign of ageing.
Since we are all living in the world of 'selfies', with increased pressures to look picture perfect we all resort to filters. Our constant over use of smartphones & devices has resulted with a new enhanced ageing process of the neck resulting in 'Tech Neck'. Tech Neck is caused by the constant head tilts of using these devices leading to excessive pressure and creasing the delicate skin in your neck area, which results in the accelerated formation of lines and wrinkles.
Our treatment combination
Hyaluronic Acid Dermal Filler
Anti-Ageing Nutrients
Skin Hydration & Protection
The Process
Consultation: 10 minutes
Preparation: 5 minutes
Procedure: 30 minutes
Recovery: slight redness & bumps for first 24 hours
Integration: immediate
Duration of results: 6 Months
Cost: £350

Our clinic is situated in Gravesend town centre, opposite Gravesend Railway Station. The transport links available makes it very convenient for many of our clients who travel from London, Bromley, Longfield, Dartford, Chatham, Rochester and Maidstone, who visit us for dermal fillers, lip fillers and anti-wrinkle treatments.