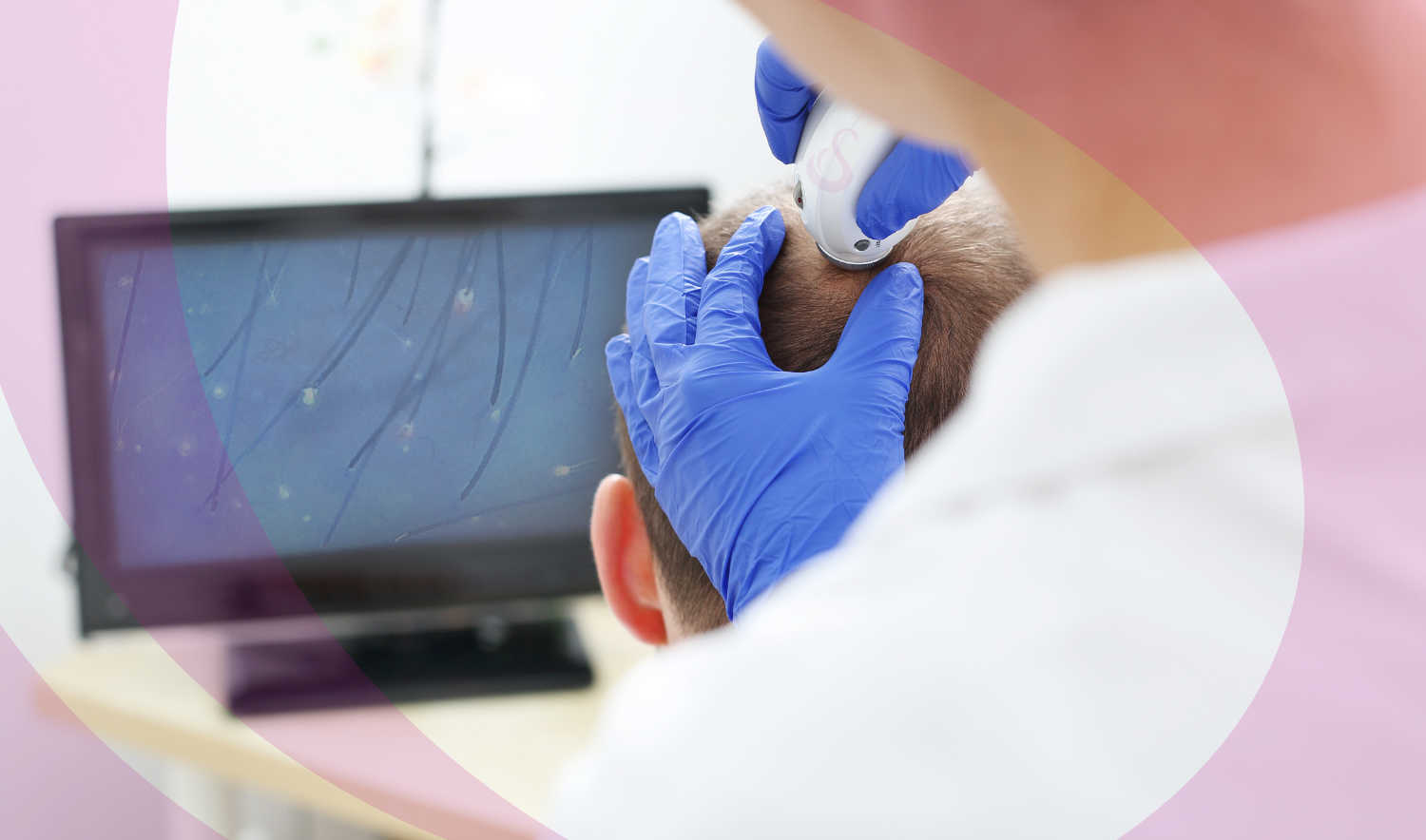 Hair Restoration
Our hair restoration treatment has a strong hair stimulation effect using specially formulated active ingredients for the scalp and eye brows.
Using the Vital Injector 2's revolutionary technology to deposit our treatment solution into the right layer of your skin for maximum hair stimulation. This is known as Mesotherapy for Hair Regrowth.
Want thicker, better and stronger looking hair without surgery?
Specially formulated hair boosting serum, XL HAIR®, is designed to treat a wide variety of hair loss conditions, including androgenic alopecia and alopecia areata.
Hair restoration treatment boosters stimulate the growth of terminal hairs which results in thicker, fuller and better-looking head of hair.
Mesotherapy for Hair Regrowth is an extremely effective non-surgical solution for hair thinning, and hair loss. It helps to increase the thickness of your hair, and improve its condition.
Hair Regrowth Therapy includes using the most advanced hair loss medications and a 'clinic strength' vitamin & mineral supplement.
The ideal treatment to maintain your hair, and regrow your thinning hair to a healthier appearance
This treatment is for men and women of all ages suffering hair loss. Losing hair can be upsetting, and for many of us it's an important part of who we are.
Treatment Overview
Treatment usually consists of three phases
Phase One: 3 Course Injections weekly
Phase Two: 2 Course Injections two weeks apart
Phase Three: Booster Dose a month after phase two
We combine this with a course of 'clinic strength' supplement containing high levels of protein and vitamins to stimulate the growth of hairs across the scalp.
Treatment results are seen within 3 – 4 months
Results and benefits may vary from patient to patient as age, lifestyle and medical history varies in each individual.
The Process
Consultation: 15 minutes
Preparation: 15 minutes
Procedure: 45 minutes
Recovery: bruising and swelling for the first 24-48 hours
Integration: 4 – 8 weeks
Duration of results: 12 months
Cost: [Phase One £450] [Phase Two £300] [Phase Three £150]
Cost: Pay all phases in one transaction £750 (Save £150)
At our hair restoration clinic in Kent, we aim to restore not just hair, but your confidence.