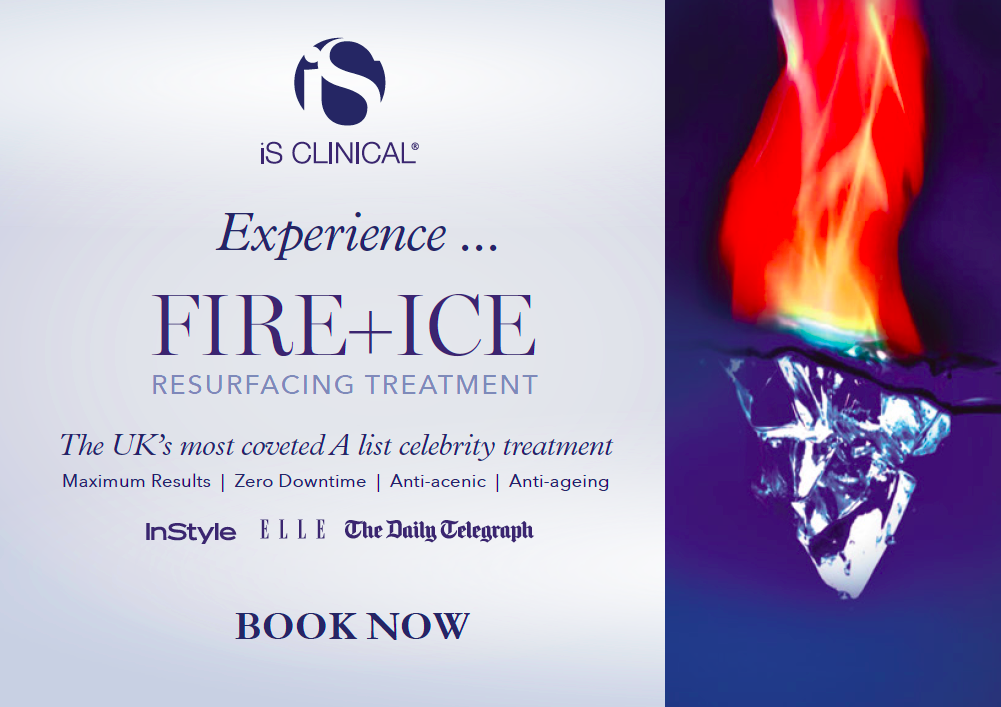 Fire & Ice Facial put to the test
Hollywood's Red Carpet Treatment – Fire & Ice Resurfacing Facial.
When I enquired about this new Hollywood craze to perform in our clinic I was a little sceptical.
I am the type of person who wants hands on experience, when I can, so I deliver my clinics to the best of my ability. To do this I need to be in the shoes of my clients. From Botox to Lip Fillers, I have sat in the couch while my practitioners practice their procedures without injecting. This allows me to know how my clients feel so I can improve all our procedures.
Back to Fire & Ice Facial treatment, a peel containing glycol acid & retinol, from iS Clinical. I am constantly having facials from our therapist Nilam, and wanted to find a procedure that was effective and long lasting as a treatment. I will also admit that I was nervous about the 'FIRE' as it sounded harsh enough to cause damage to my skin. Also, I wasn't looking forward to the 'ICE' part either. I don't enjoy the cold towel experience after my hot shave at the barbers.
Victoria, the iS Clinical representative, after a comprehensive day of product and protocol training got me on my own treatment couch. It was time for me to experience 'Fire & Ice'.
After cleansing, the Fire mask was applied to my skin. Instantly I could feel it tingling. No Fire, but more like a strange irritation. It reminded me of a holiday in Canada when I chewed too many Cinnamon gum sticks. The sensation that was in my mouth was similar to the irritation I felt on my face. Gradually the heat turned up and Victoria cleansed my skin with the Cleansing Complex to bring the skin pH up to reduce the 'Fire' sensation. This now lead to the 'Ice' mask. I loved it! It was so calming to my skin and was relaxing enough that I almost fell asleep. The treatment was finished with final application of serums to treat & hydrate the skin, an SPF was applied to protect my skin, and a final mist to help tighten my skin.
The whole process took around 30 minutes, which means that my clients could easily fit Hollywood's Red Carpet Treatment in their lunch hour or  straight after work.
My skin has never felt better. The few stress spots on my skin disappeared after 48 hours. I have continued with a great regime of 'Cleanse, Treat, Hydrate & Protect' with the amazing iS Clinical products. People noticed the difference in my skin within a few days.
I now know why Hollywood stars such as Lindsay Lohan & Halle Berry use iS Clinical products. Experience Hollywood's Red Carpet Treatment at our clinic now.
Blog by Mr. Sunil K. Kochhar, Aesthetic Pharmacist